WMF 1300 Bean-to-Cup Coffee Machine
The WMF 1300 S is a versatile and attractive coffee machine that easily fits into any environment, from cafes and restaurants to offices and hotels. Its compact size and modern design make it an eye-catching centrepiece without occupying too much valuable counter space. You can be confident that the WMF 1300 S will complement your business's interior design while seamlessly integrating into your existing setup.


User-Friendly Interface
The WMF 1300 S also boasts an intuitive touchscreen interface that takes the guesswork out of brewing your favourite coffee. With simple one-touch operation, this machine allows you to customise your coffee to your heart's content. Whether you like your espresso strong or your cappuccino with extra foam, the WMF 1300 S will make your coffee exactly how you want it.
Innovative Technology for Exquisite Brewing
At the heart of the WMF 1300 S lies a powerhouse of innovative technology designed to extract the richest flavours and deepest aromas from every coffee bean. Utilising the renowned WMF Smart Milk System, this state-of-the-art machine promises café-quality espresso, cappuccino, latte, and more, right at your fingertips. Whether you crave a silky smooth latte in the morning or a robust espresso after dinner, the WMF 1300 S offers precise temperature control to ensure an unbeatable taste every single time.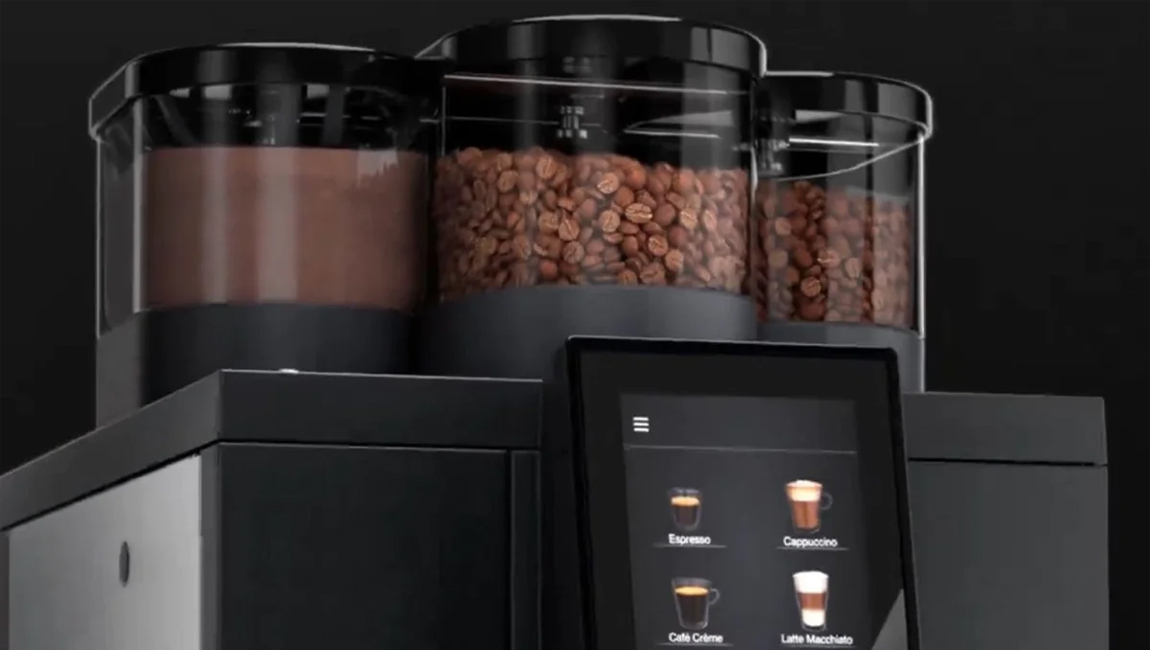 Up to 3 Hopppers
With the goal of helping you to provide your staff or customers with a wide range of delicious beverages, the WMF 1300S coffee machine is equipped with the option of up to two bean hoppers and one chocolate powder hopper. This feature allows you to reproduce every coffee that you will find at your favourite coffee fix stop. For added convenience and security, lockable hoppers are also available to ensure that your coffee beans and powders remain fresh and protected.
Efficiency and Speed
With the capability to produce up to 120 cups per hour, the WMF 1300 S is the epitome of efficiency and speed. Ideal for both home and office use, this machine can easily keep up with demand, ensuring that everyone can savour a perfectly brewed cup of coffee without any waiting lines. The machine also comes with a high-volume bean hopper and water tank, reducing the frequency of refills and making it an absolute breeze for high-traffic locations.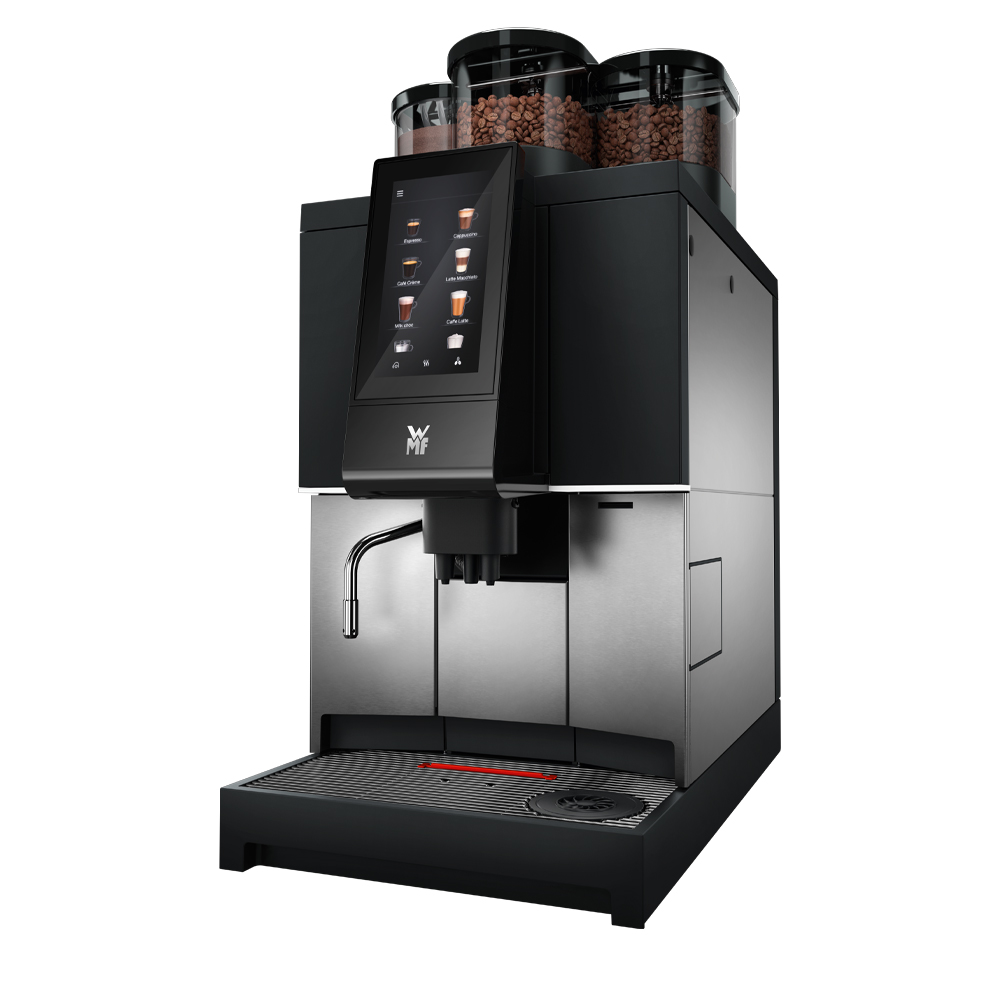 Manual Coffee Insert
With the WMF 1300S coffee machine, you can provide even greater flexibility to your customers by offering an additional coffee type, such as decaffeinated coffee, through the manual insert feature. This option allows your baristas to easily dispense a variety of coffee types, providing a wider range of choices to your customers. By offering this level of customisation, you can create a truly unique coffee experience that caters to the individual preferences of your customers. This feature offers a significant benefit and can help set your business apart from others in the industry.
Hot Chocolate!
The hot chocolate feature is a standout feature of this machine, which is designed to produce a rich and velvety hot chocolate drink. The machine uses a specialised chocolate dispenser and a hot milk system to create a perfect blend of chocolate and milk. The hot chocolate can be customised to individual preferences by adjusting the milk and chocolate ratios, the temperature, and the froth level. This ensures that the hot chocolate produced by the WMF 1300 S+ is not only delicious but also consistent in taste and quality.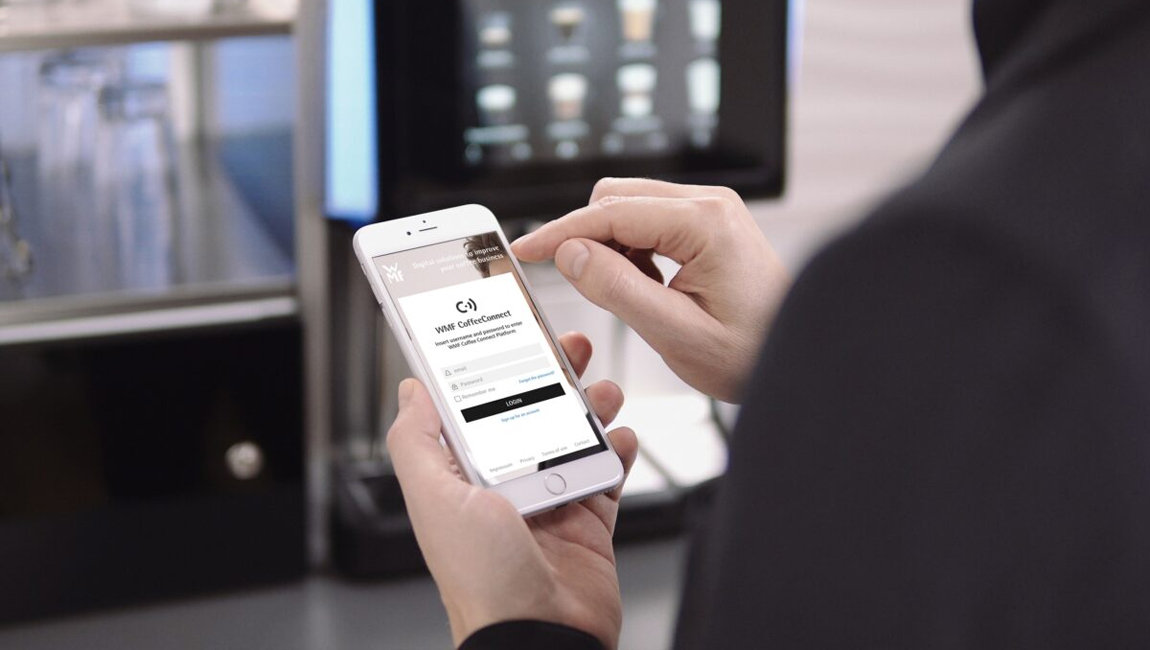 WMF CoffeeConnect
WMF CoffeeConnect is a powerful tool that enables you to collect valuable data from your coffee machines. Regardless of your location, you can easily access real-time sales figures and service information, providing you with valuable insights to help optimise your business operations. You will also receive warnings when consumables are running low or maintenance is required, allowing you to stay on top of your inventory and avoid any downtime. Thanks to the system's bidirectional design, you can send targeted promotional offers directly to the display of a selected machine, driving sales and enhancing the customer experience. The basic functions of WMF CoffeeConnect are available to you free of charge, allowing you to benefit from its powerful data analysis and optimisation features without incurring additional costs. Overall, WMF CoffeeConnect can help you to streamline your business processes, reduce service costs, and increase your sales.
*wmf coffee connect is an additional service and you will need the additional coffee connect unit.
Technical Specifications
| | |
| --- | --- |
| Recommended for an average daily requirement of* | Up to 120 cups |
| Nominal output / Power supply | 2.0 - 2.4 kW / 220 - 240 V |
| Cold milk beverages | Optional (only with Easy Milk) |
| Total hot water output / hour | 110 cups |
| Coffee bean hoppers | Left and right 650 g, middle 550 g |
| Powder hopper | Approx. 1200 g |
| External dimensions (width / height** / depth) | 325 / 670 / 574 mm |
| Water supply | Water tank (approx. 4 l) or fixed water supply |
| Empty weight (depending on the model) | Approx. 35 kg |
| Continuous sound pressure level (LpA)*** | < 70 dB(A) |
* Output is determined using a machine with constant water supply and is dependent on cup size, quality settings, spout, model and nominal power rating. The recommended maximum daily capacity is based on our catalogued service concept. However, these average values serve merely as a guideline. Let our trained WMF team match the ideal coffee machine design to your specific needs.
** Height including coffee bean hoppers.
*** The A-rated sound pressure level LpA (slow) and LpA (impulse) at operating personnel work stations is under 70 dB(A) in any operating mode. Above 5° dKH (carbonate hardness), a WMF water filter must be fitted.

Above 5° dKH (water hardness) a WMF water filter must be fitted.
Great Taste Guaranteed
Free Delivery
Customer Feedback