brüud was founded to bring sustainable, environmentally friendly artisan coffee to the UK market. Formed in 2018, brüud was created around the word "brewed" with an emphasis on two U's. This represents both our commitment and you, the customer committing to the pledge to bring down the vast quantities of commercial waste produced. 
The two dots are a symbol of togetherness and collaboration. Coffee is a hugely positive social tool, and by harnessing the power of partnerships, we can achieve our goals. 
A 2017 UK's House of Commons Environmental Audit Committee found that only a meagre 1 in 400 coffee cups are recycled. The vast majority are sent to landfills with an annual carbon footprint of 152,000 tonnes, equivalent to what over 33,000 cars produce yearly. 
The UK government has committed to having 100% of single-use coffee cups recycled by 2023! It is not clear if this target has been delayed due to Covid-19. Here at brüud, we believe that we can drive change in the industry by leading the way in the following critical areas:
Introducing, by the end of 2023, a fully bio-degradable packaging line that ensures 100% of coffee packaging is safely removed from the environment. 
Creating new relationships with generation-old coffee farmers and investing in sustainable coffee plantations and production. Creating a new, sustainable certification to highlight the environmental progress made by coffee estate owners.
Invest in the growing market of UK-grown and harvested coffee production. Using carbon neutral technologies to power new UK production facilities. Green and environmentally friendly coffee, without the need for mass-carbon-polluting shipping vessels. 
A major part of the business and mentality is the direct relationship between brüud and SEB Professional UK Ltd. Their range of environmentally friendly produced, commercial coffee machines are some of the very best in the industry. Chances are you have had a coffee or hot beverage from a WMF coffee machine. WMF machines are present in 1000's of Mcdonald's, Greggs, Hilton and Marriot hotels, to name a few. WMF has ever-growing popularity within office and commercial coffee production environments due to continued innovation and increased service standards. 
The introduction of a dual-milk coffee solution with their "Clean in Place technology" means there is no need to remove the foamer for HACCP-compliant cleaning. The milk tube is cleaned and flushed after every use. This ensures zero contamination in-between drink preparations of dairy and non-dairy milk types. The WMF 5000 S Dual Milk is swiftly becoming the industry standard.

As a WMF exclusive distributor, we have direct access to the very best engineers, support staff and remote support access available to you. Our commitment to WMF ensures we are best placed to handle a wide range of coffee requirements with expert advice.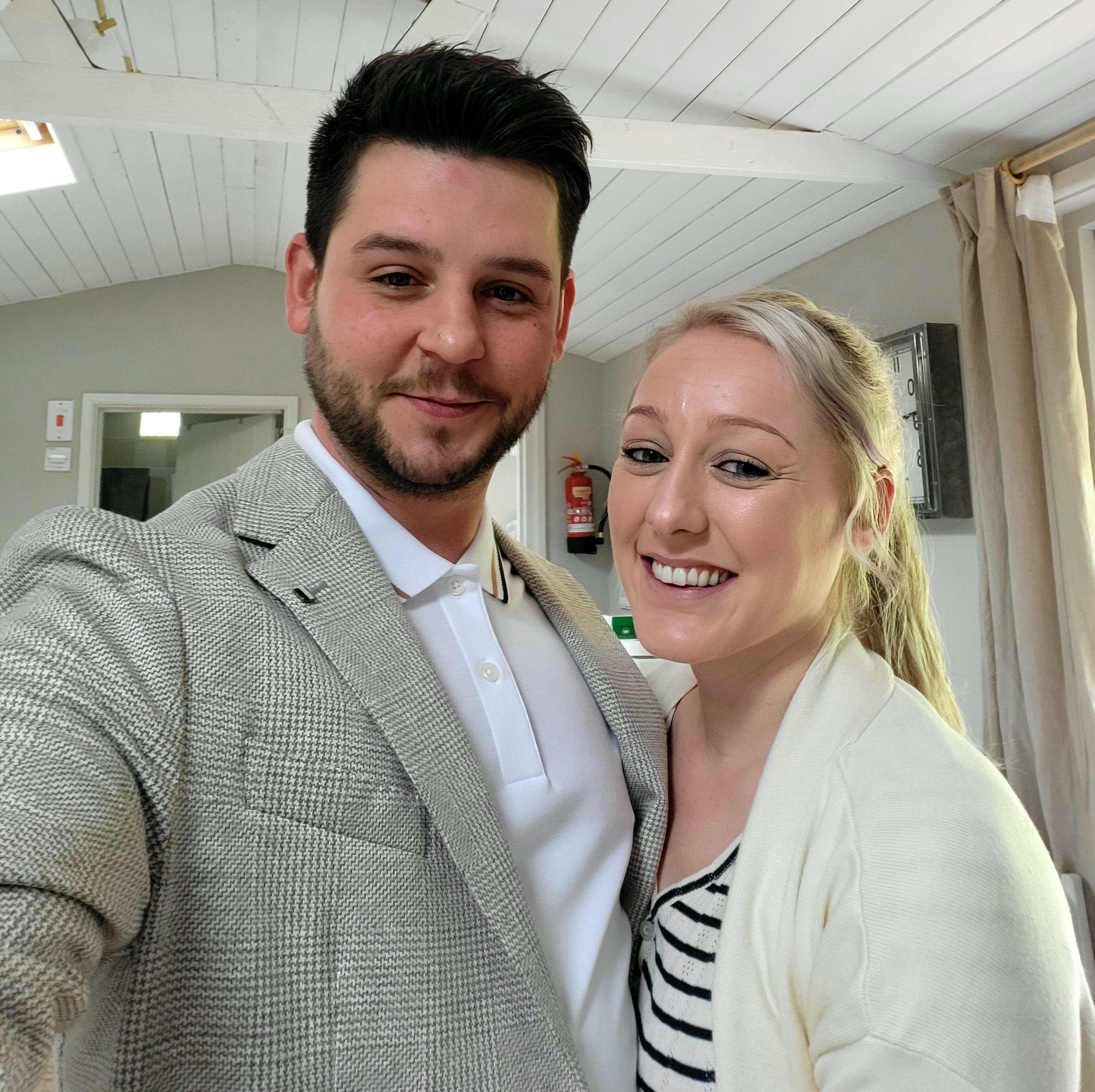 brüud was brought into existence by Jonathan Ison (Jon), a self-confessed coffee addict with a huge passion for coffee machine technology. Starting in the coffee industry in 2014, Jon formed a key strategic partnership with WMF, owned by SEB Professional UK Ltd, who were (and still) shaking up the coffee manufacturing market with their new range of WMF bean-to-cup coffee machines.  
Their carbon-neutral footprint, which shortly followed, was a leading factor in the drive towards combining environmentally friendly coffee machines with sustainable coffee production. Jon has a vision for the future of coffee being one of sustainability & accountability, and it has to taste amazing!
Bethany Charlesworth (Beth), shared a passion for both coffee machine technology and sustainable coffee production. Having been in the industry since 2017, Beth established herself as a fountain of knowledge on WMF technology and operations. 
A tea fanatic, Beth played a crucial part in bringing to life brüud's beautiful tea range. An avid reader, Beth is often found with her head buried deep in a book based on a wide variety of fictional and non-fictional wonders.
As brüud continues to grow and drives towards the overall objective of education on sustainability within the entire coffee sector, we hope you can follow us on our journey.
Great Taste Guaranteed
Free Delivery
Customer Feedback